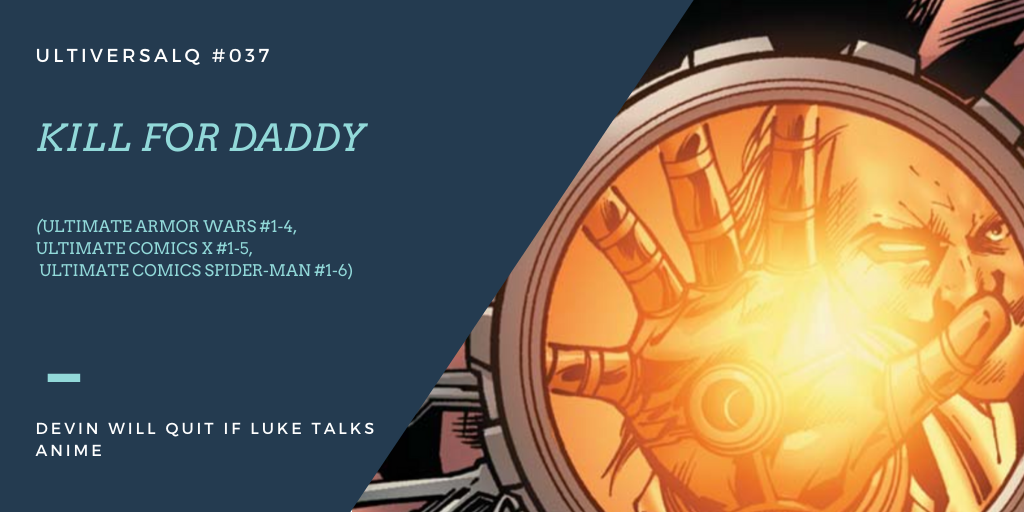 Luke and Devin are back with updates on what they've been enjoying! Also Devin witnesses a crime and tells nobody! Also Iron Man wants his suits back, the mutants want a team again, and Spider-Man is flipping burgers, adopting teens, and breaking hearts!
Issues Covered:
Ultimate Armor Wars #1-4
Ultimate Comics X #1-5
Ultimate Comics Spider-Man #1-6
Check out the image gallery (when Devin sends it) and the notes after the jump!
Continue reading